FactoryViewOnline
FactoryViewOnline was designed to simplify the complexity of work.
20 years ago, I began my career after moving to the states as a maintenance technician at a company in Dayton, Ohio. I barely spoke English and knew nothing about maintenance. In need of a job I started working and learning as much as I could about anything.
One of the things I learned and loved was programming. I started programming PLC's, Panel View's, and applications in different code. I saw the need for Data Logging and Notifications.
After lots of work, learning, help, research and development, we have developed an online application where the user can simply log in, get the equipment's information in real time, communicate with employees, and manage their task.
Our software is being updated everyday but never forgetting where we came from and what we want to achieve "Simplicity for Complexity"
---
Summary of Information
On your dashboard it instantly captures statistics
of purchasing request, work orders and your inventory.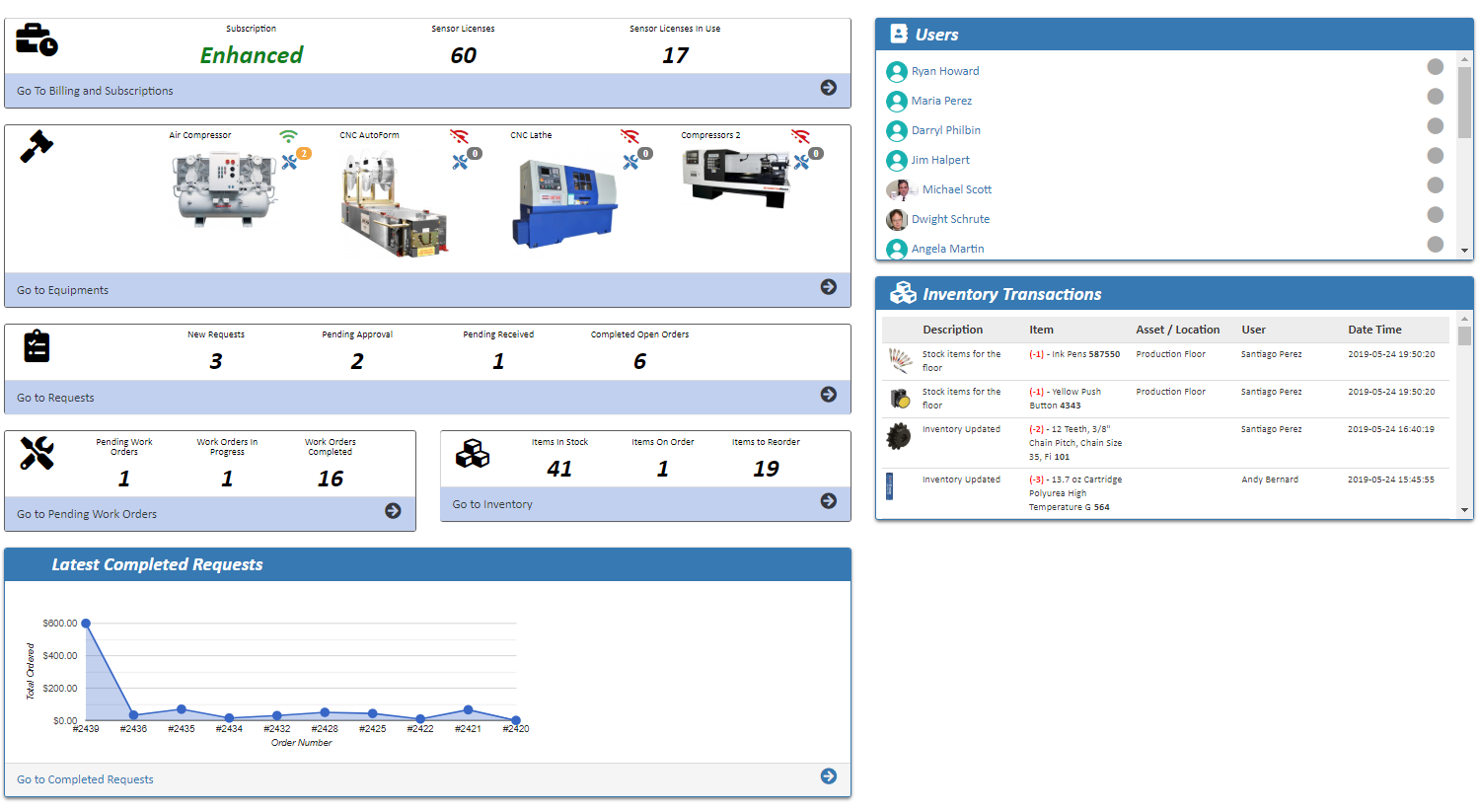 Users
Manage your users by giving them rolls to allow them
to create, view and manage tasks on the application.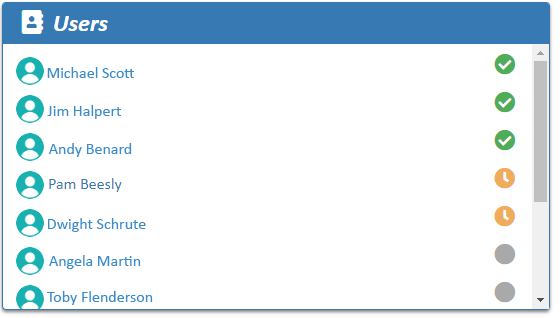 ---
Purchasing Requisitions
Stream all your request through an easy to use request system.
Request, authorize, approve, receive and inspect your request in one place.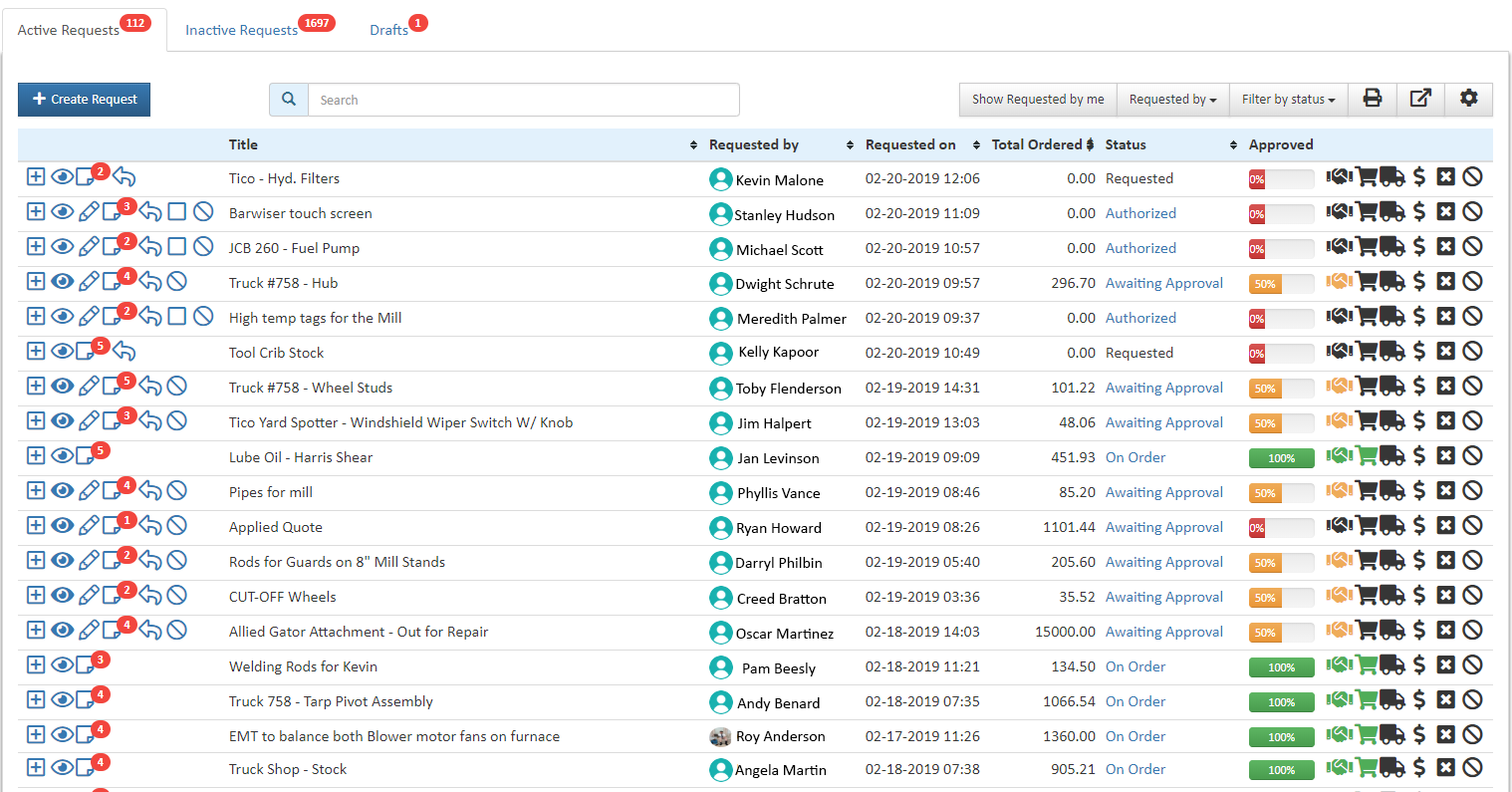 Purchasing Report
Query reports by equipment to see
how much you're spending, what you're spending on and where it's going.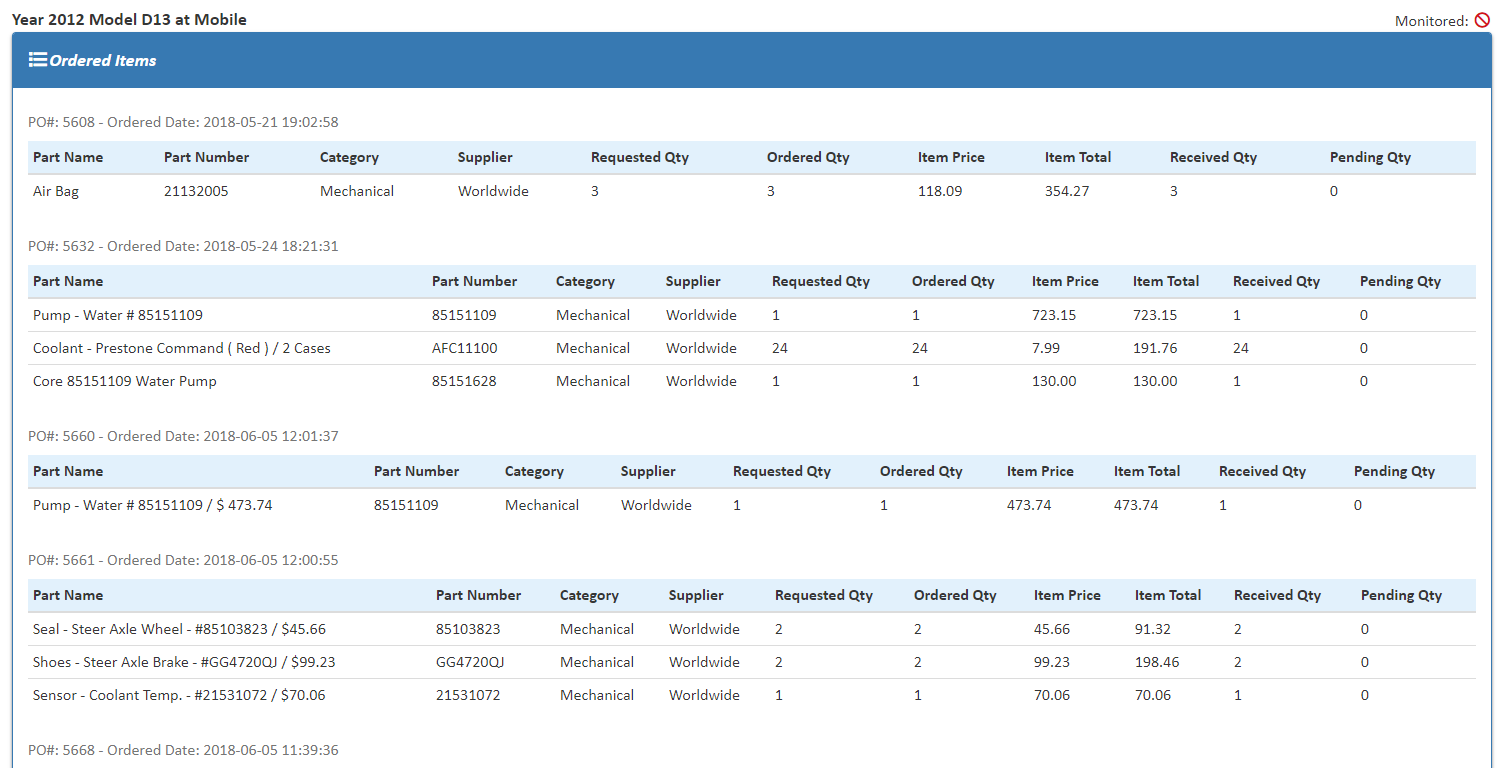 ---
Live Equipment Monitoring
With easy integration of our devices you can start collecting
data and monitoring your equipment in real time.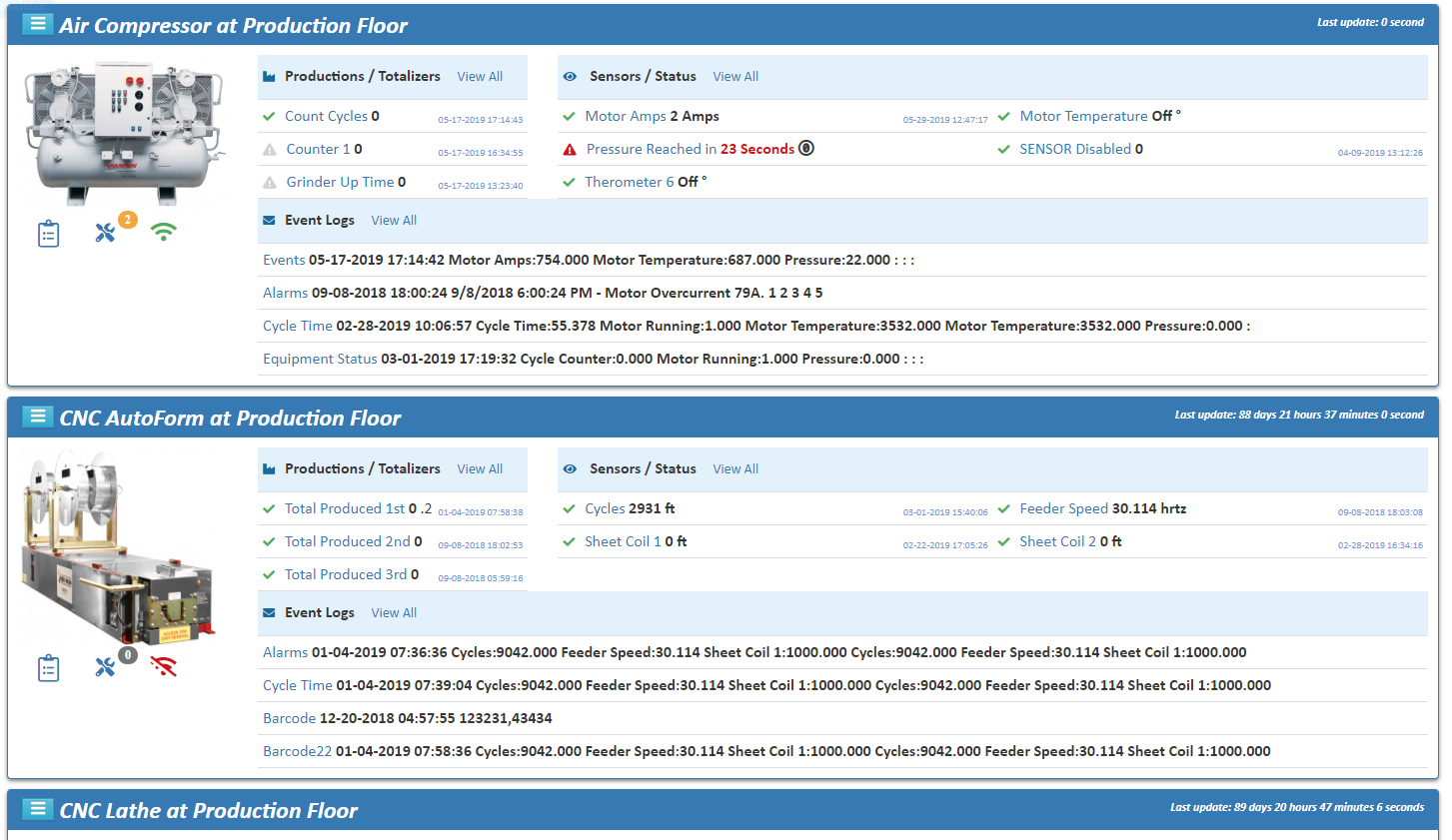 Alarms
This feature allows you to be aware of the status of your equipment in
real time. Make sure to enable notifications to receive email or text to minimize any down time!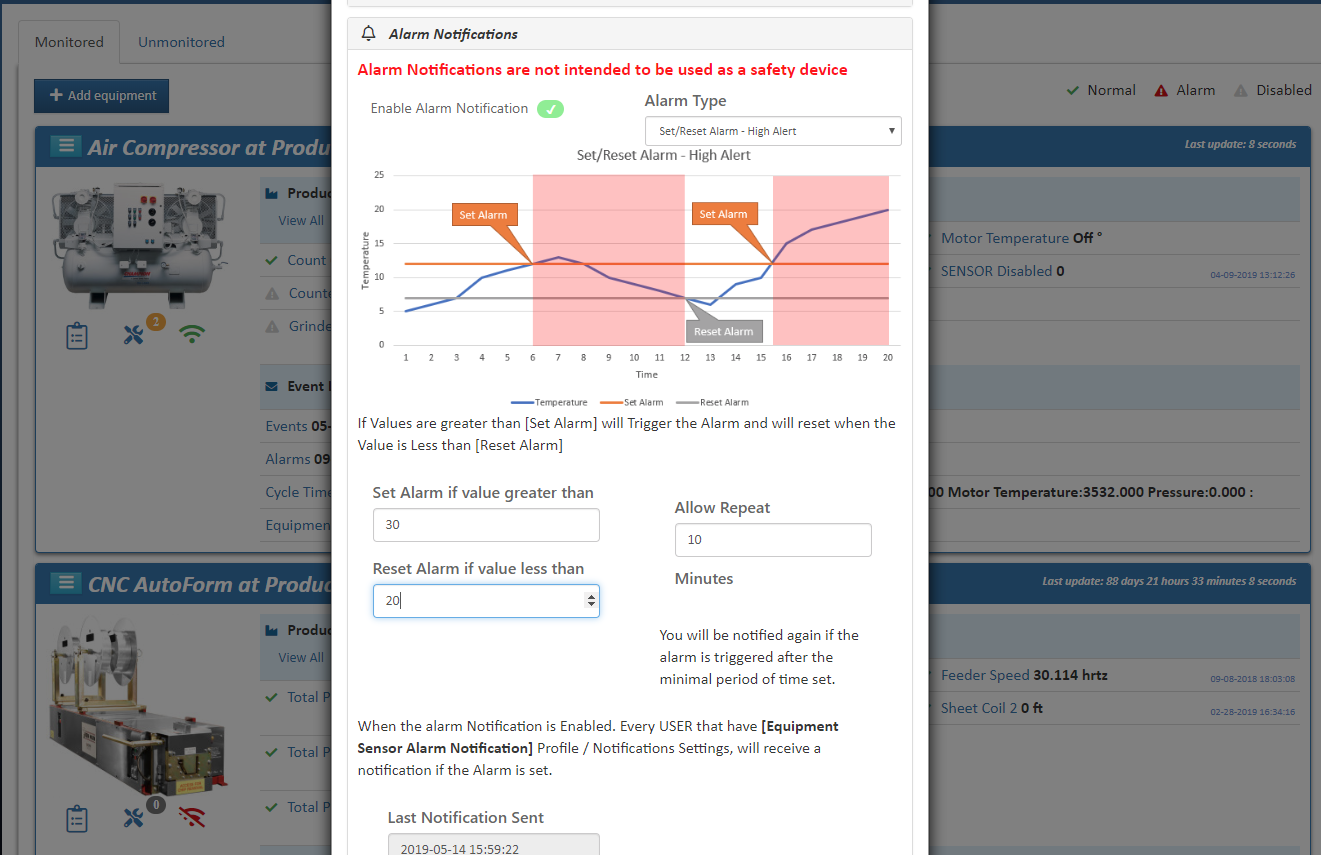 ---
Analyze
Use our tool to analyze the data and troubleshoot issues.
Or just to track the production of the equipment.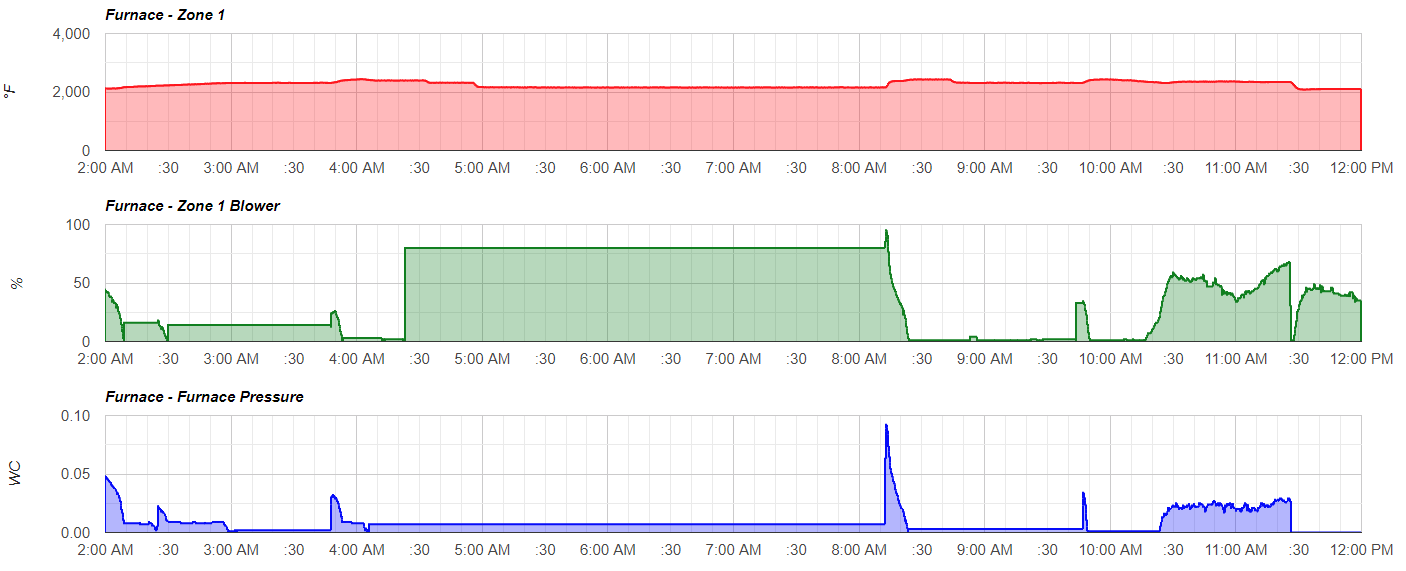 ---
---
Build the Plan that fits your needs.

| | DESCRIPTION | QTY | RATE | AMOUNT(USD) |
| --- | --- | --- | --- | --- |
| | Subscription Type account type | 1 | | |
| | Live Sensors needed. | | | |
| | Aditional User Charges | | | |

Free
Users 1
Locations 1
Areas 2
Sensor Monthly Cost 2.25
Aditional Users Cost 11.99
$0.00
Basic
Users 5
Locations 1
Areas 5
Sensor Monthly Cost 1.75
Aditional Users Cost 8.50
$49.99
Enhanced
Users 25
Locations 2
Areas 30
Sensor Monthly Cost 1.25
Aditional Users Cost 3.50
$179.99
Premium
Users 100
Locations 5
Areas 50
Sensor Monthly Cost 1.05
Aditional Users Cost 2.50
$249.99
Sensors
Extra Hardware required.
Check prices here.